Converting former motels into quality housing for the homeless
Project Goal
To identify an emergency shelter conversion opportunity for a local non-profit in Council District 5 in Los Angeles, CA.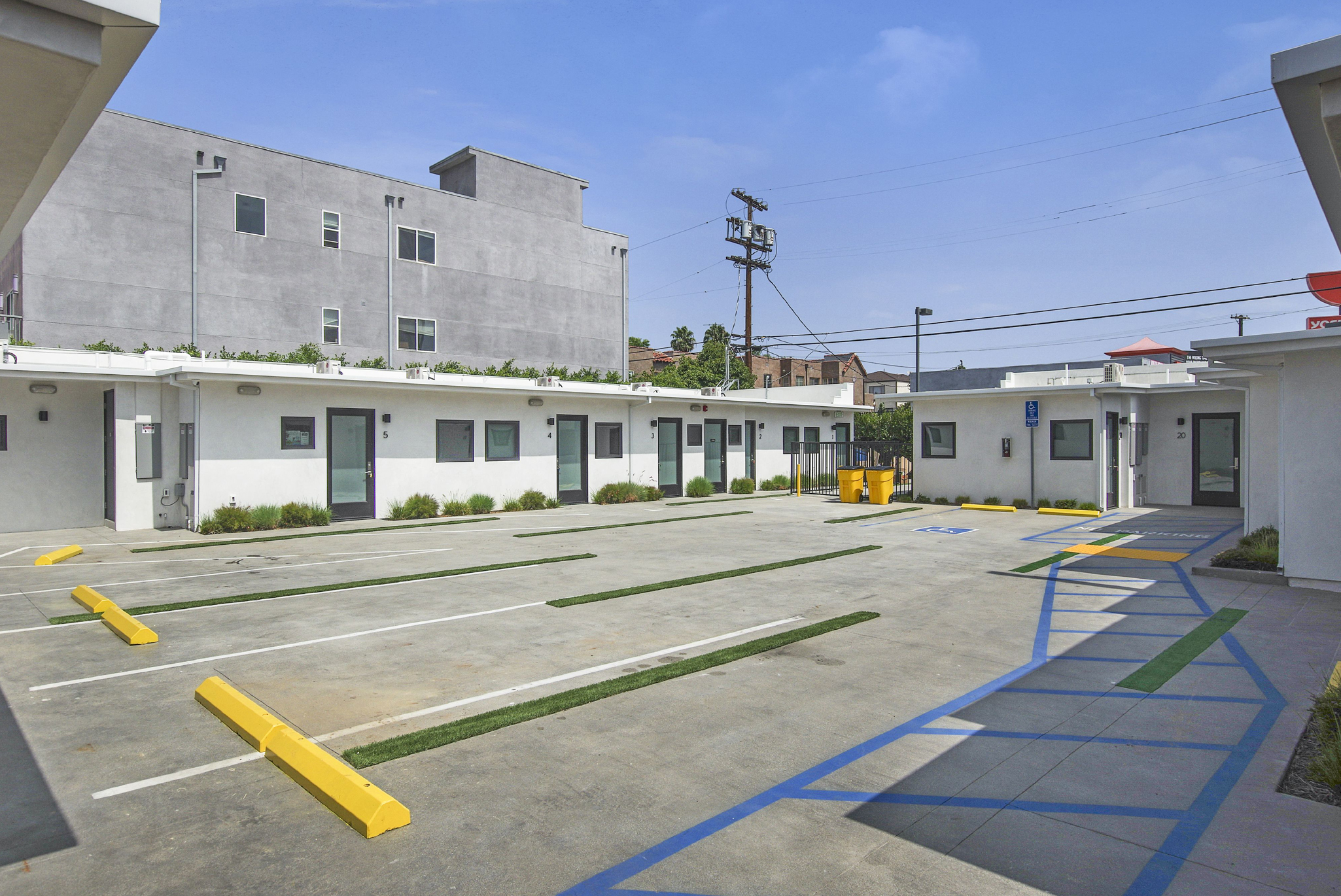 ---
Challenges
The location presented challenges due to high area cost and low vacancy rates in the District. An additional challenge was finding private owners familiar with the shelter use plan.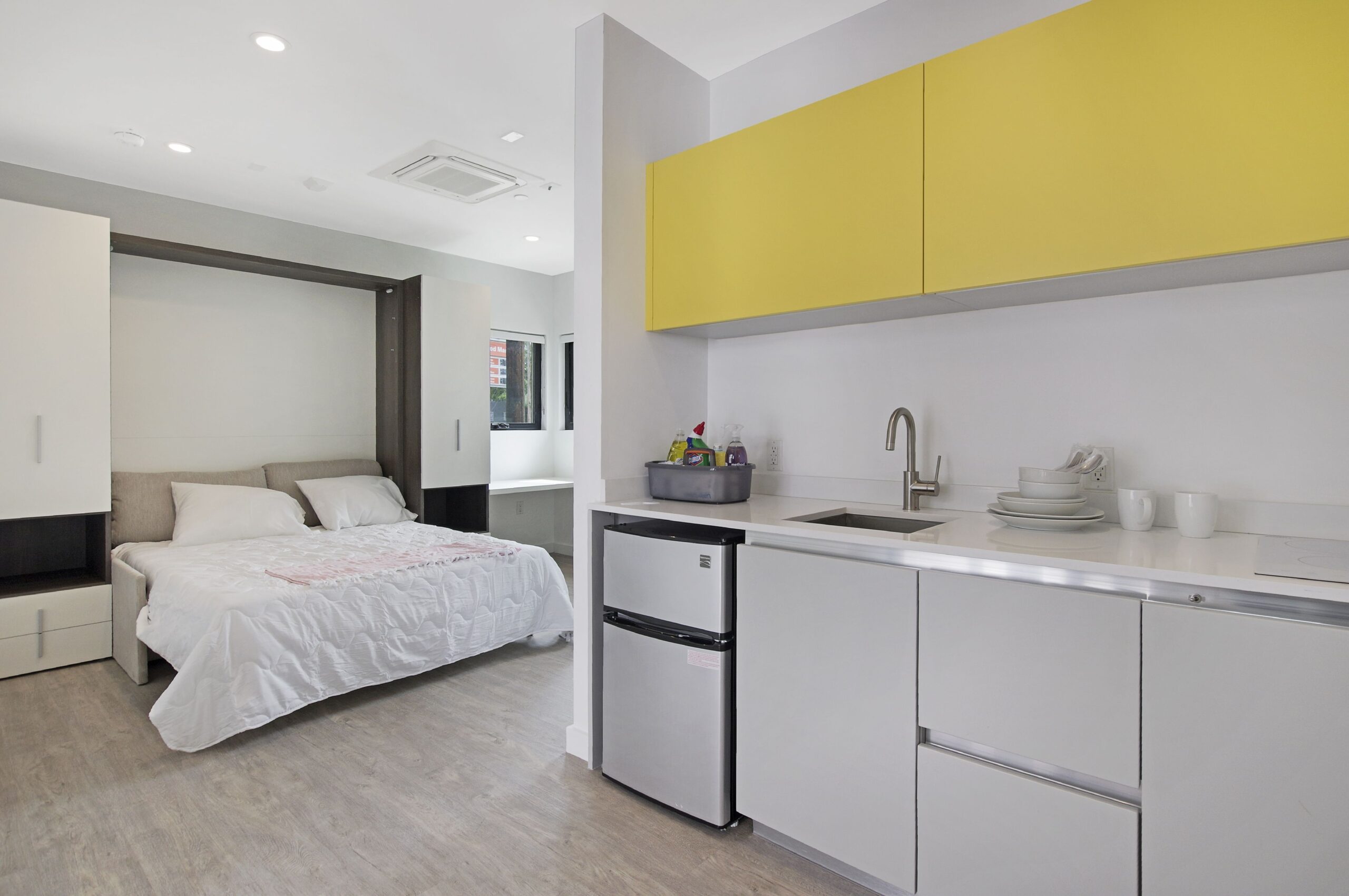 Solutions
Through our outreach efforts, DAECO identified a vacant motel that recently underwent a substantial renovation. This motel had once been a source of blight in the neighborhood and was transformed to an emergency shelter for unhoused families in need of a safe location. The DAECO team created the schematic design to adapt the motel use to interim housing by including case management space, privacy and security measures, and enhancing communal spaces. Our final motel configuration lent itself well for families to succeed.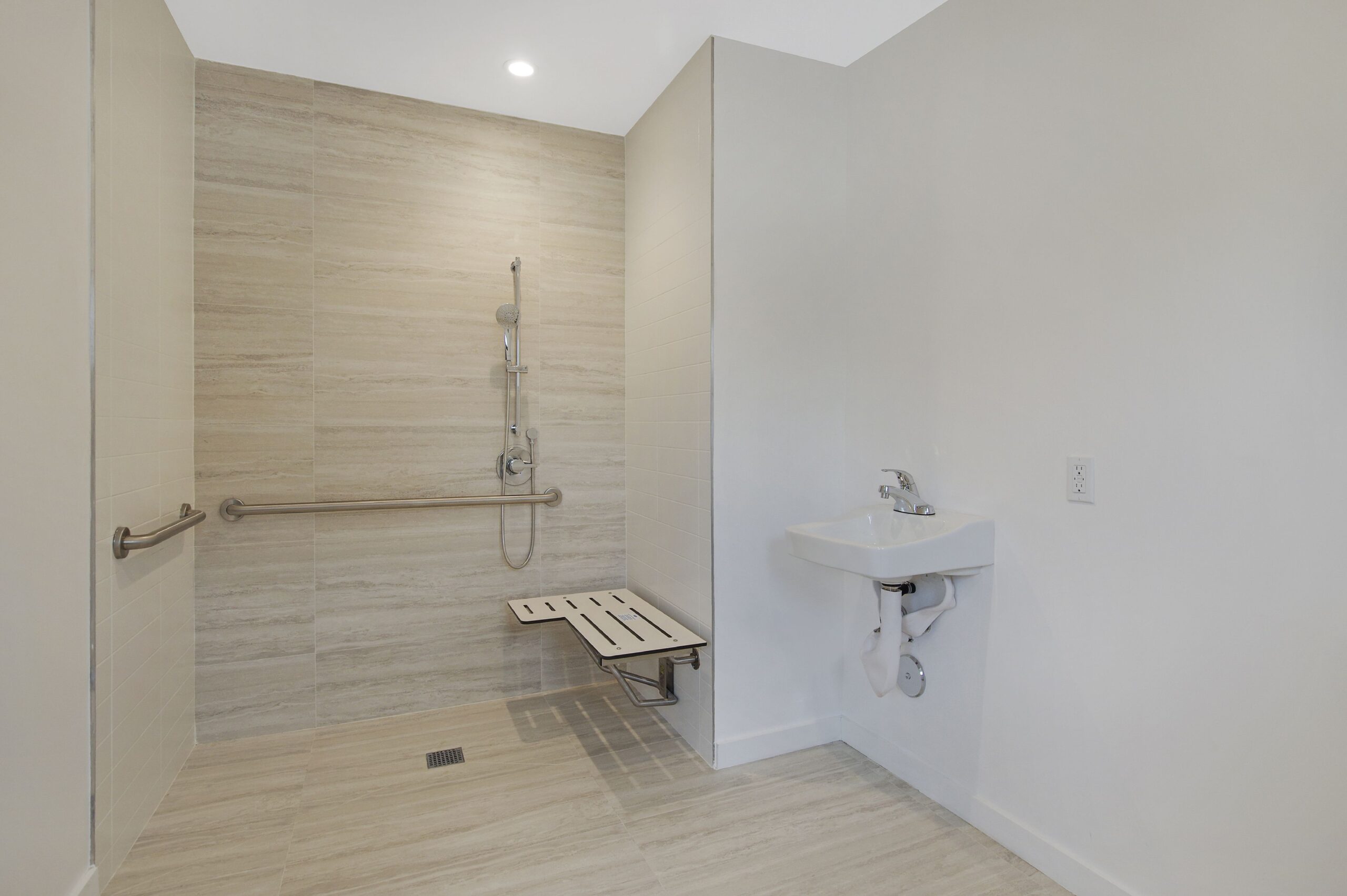 Pre-Development
A key component of all projects, the DAECO team has ample experience in evaluating and planning to develop housing interventions. We use our knowledge base to guide our clients in identifying suitable sites for target populations. The DAECO team conducts a feasibility evaluation, develops a schematic design with program needs in mind and produce a Site Assessment with a cost projection.
Project Management
At DAECO, we approach projects with a "measure twice, cut once" philosophy. We pride ourselves on guiding our clients through the complicated spaces of development and construction in the landscape of homelessness. The DAECO Project Management team is detailed-oriented and consistently monitors the 3 key aspects of all projects: cost, schedule and scope of work.
Transition to Occupancy
A critical point in all projects, DAECO takes a hands-on approach in ensuring initial occupancy and program commencement by a non-profit operator is efficient and streamlined. Our expertise informs our process therefore we anticipate issues effectively so that Operators can take site possession and focus on clients.