Consulting Services
Providing subject matter expertise for our government, non-profit, and private market partners.
We offer a vast knowledge base of consulting experience for Municipalities, Non-profits and Operators/Service Providers for programs and projects that address the unhoused. The DAECO Consulting team can serve as your real estate team to navigate the complicated environment of site selection & feasibility, land use, zoning, construction and renovation.
Programs, Municipalities & Foundations
Master Rent Subsidy Agreements
Master Leasing
Budget Analysis
Project-Based Subsidies
Site Assessment
Landlord Engagement
Non-Profits/Operators
Site Selection
Land-Use
Feasibility Studies
Schematic Design
Cost Estimating
Project Management
Project Team Selection
Motel Conversions
Adaptive Reuse
Shelter
Our Innovative Approach
DAECO Consulting team is committed to educating and supporting our partners with the ultimate goal of impacting homelessness in our society. Real estate is the groundwork for which we build upon and enables us to educate and guide our clients to the best outcomes. Led by our Principal, DAECO consultative experience includes the Flexible Housing Subsidy Program  from Brilliant Corners & Housing for Health for LA County DHS; A Bridge Home, Project Homekey & Homeless Roadmap programs for the City of LA,and many other significant programs to impact the unhoused in the greater Los Angeles area.
Shelter capacity in LA County increased by 62% from 15,617 beds in 2019 to 25,263 in 2022.
Unhoused residents have a life expectancy that is 22 years shorter than the general population.
Our tailored Project Management services provide our clients with our valuable knowledge base of supportive housing, experience in construction and renovations for these housing types, code requirements to obtain approvals and Certificate of Occupancy ensuring sites are equipped with the elements necessary for the end service delivery and positive outcomes for the unhoused.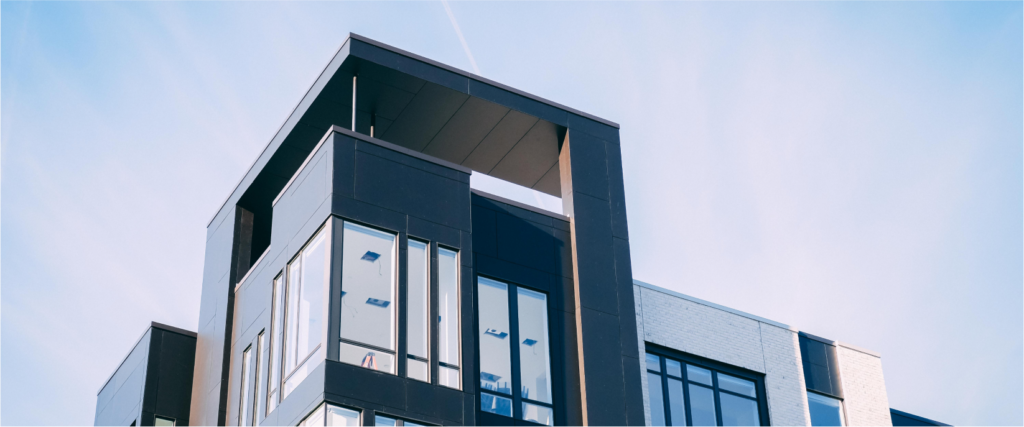 Supportive Services Design
We conceptualize spaces with services at the forefront. We understand what providers need from the physical space to best support clients. Common spaces, access to the outdoors and other amenities are critical to the goal of supporting the unhoused in our communities. We rely on trauma-informed design principles.

Site Selection
The DAECO process to site selection is led by determining the best use a site and connecting it to the right program need. Our team is immersed in the homelessness space with access to many programs in need of building opportunities. We are consistently active in site selection throughout Los Angeles county and vet potential sites through feasibility.

Feasibility
We work with clients on evaluating the potential of a long-held asset or a recent acquisition to identify from a range of programs what best suits a particular site. Program needs include service delivery, staff offices and breakrooms, fire/life safety code requirements, ADA considerations and licensing requirements when applicable. Assessing deferred maintenance and creating a schematic design is essential to this work.

Program, Government, Foundation Support
The DAECO team provides consulting for project based and tenant based rental subsidy programs and agreements. This includes landlord engagement, securing unites for housing, budget reviews, foundation grant support and speaking engagements. Our team has also supported funding measures of local government's funding measures.
"Within the Los Angeles supportive housing space, Justin has unparalleled expertise navigating the real estate and development processes. His decades-long experience and problem-solving mindset uniquely position him to move forward the most innovative projects. Moreover, Justin's professionalism, creativity and tenacity set him apart as a leader and invaluable partner."
Chief Program Officer, AMRF
"As the leader of a fast-paced nonprofit housing organization and a 22-year veteran in California housing, I've worked with Justin and the DaeCo team for over a decade to close a range of innovative, often complex licensed care home, affordable housing, interim housing and master leasing deals. Justin's work ethic, subject matter expertise, and dedication to providing his clients with quality real estate agent services as well as above-and-beyond technical assistance are quite frankly second to none."
CEO, Brilliant Corners
Explore all of our services
Consulting
We offer a vast knowledge base of consulting experience for municipalities, non-profits and Operators/Service Providers for programs and projects that address the unhoused.
Project Management
We guide our clients through the complicated spaces of construction and development within homelessness. We strive to ensure the right strategy is developed and implemented in each project we produce.
Brokerage
The foundation of our business is real estate, we have over 15 successful years of experience in commercial real estate in Los Angeles County and City working with Owners, investors and the non-profit housing sector to achieve their specific and unique real estate goals.