Assessed an 11,000 SF warehouse to be converted into an emergency shelter for families for a local Non-Profit
Project Goal
To provide a feasibility assessment of an 11,000 SF warehouse to be converted into an emergency shelter for families for a local Non-Profit.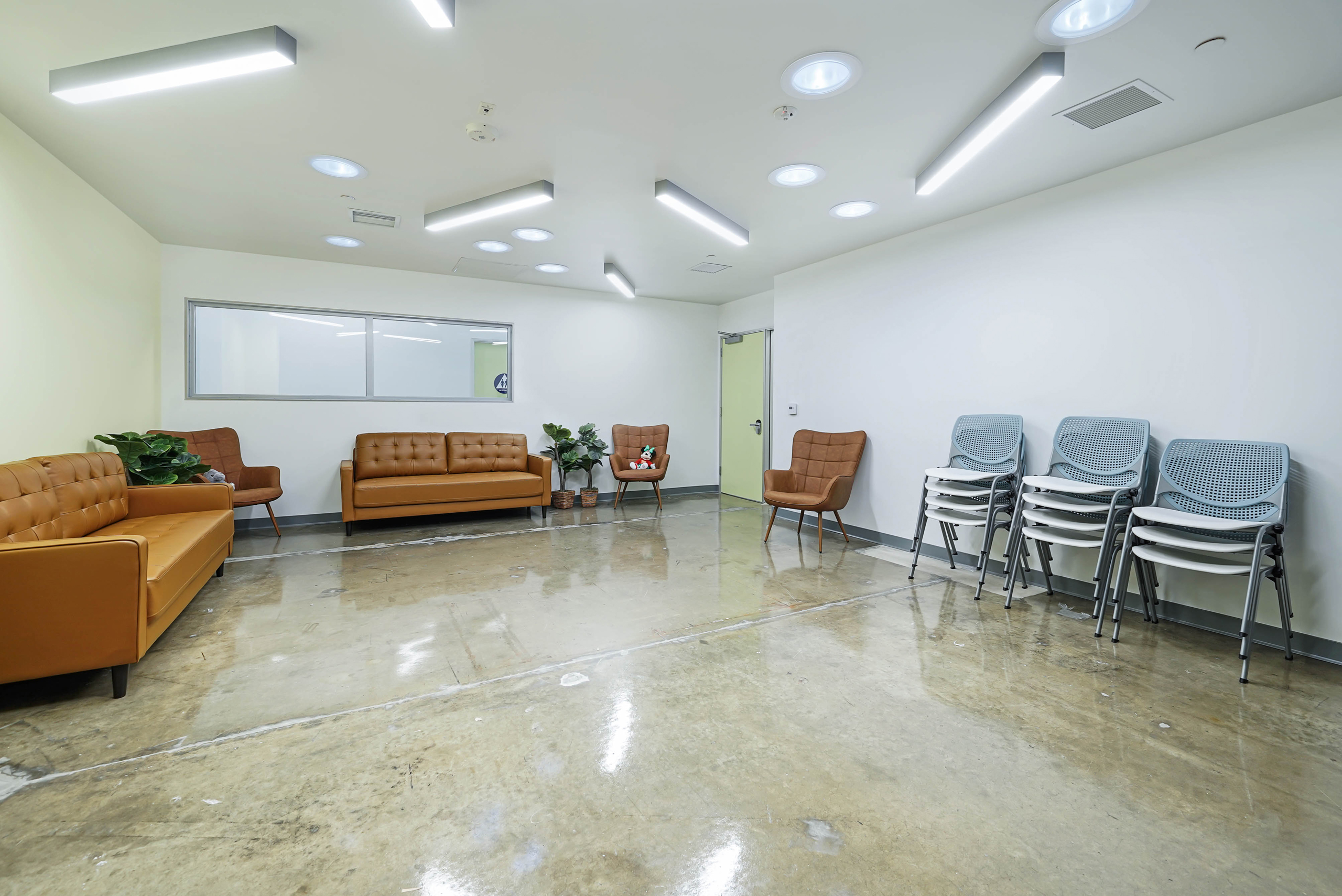 ---
Challenges
This project distinctively took on the challenge of adapting an office/warehouse facility into a temporary home where families can be safe and thrive. This adaptive reuse approach is at the forefront of innovative ideas in the homelessness space.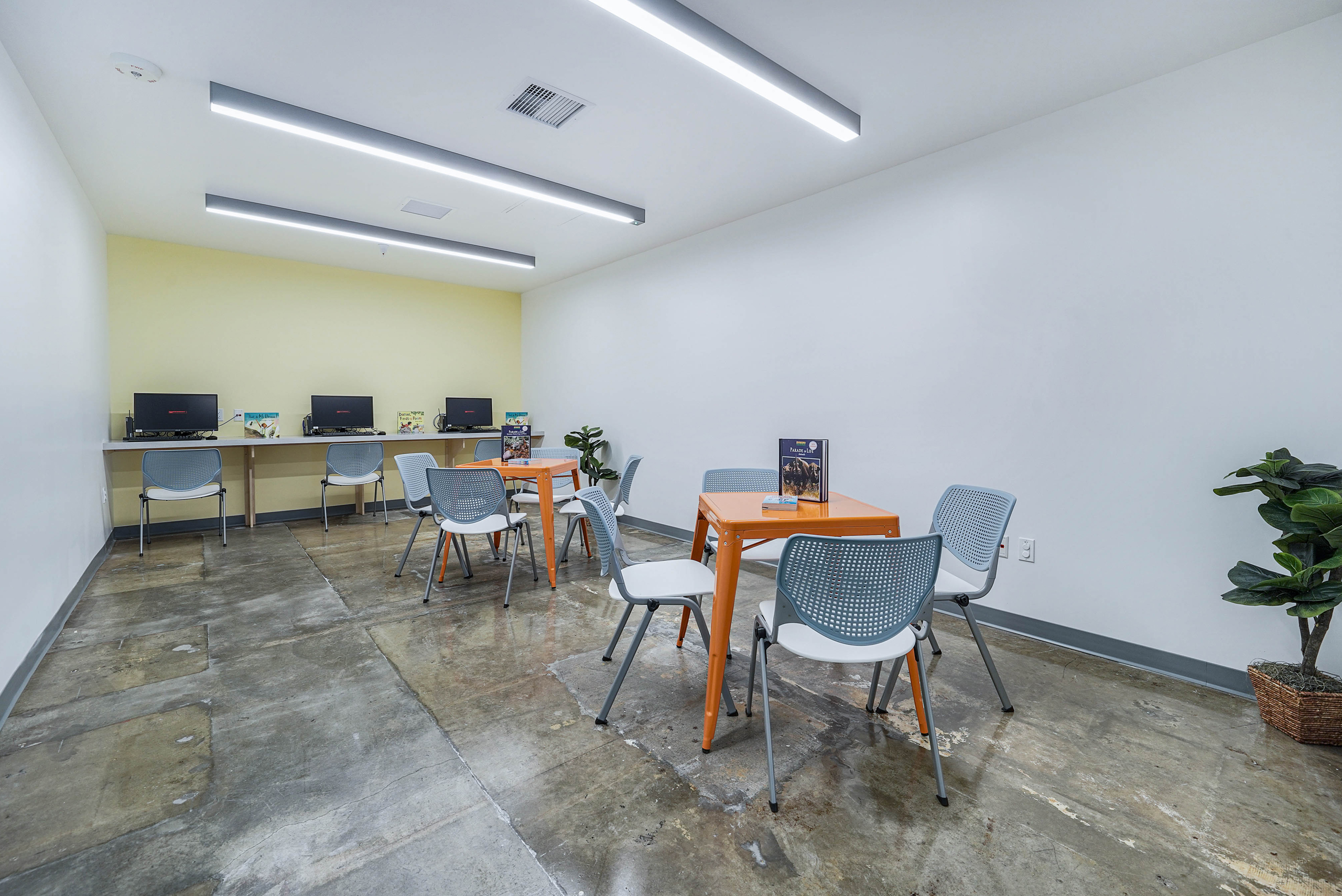 Solutions
The DAECO team devised a schematic design to repurpose an existing 3,000 SF of office space into a reception area, case management offices, and dining room. Our design also created 26 sleep rooms specifically for families with family style bathrooms and community & programming rooms. The DAECO team assisted a government agency in estimating anticipated project costs in order to obtain the appropriate level of funding for the project prior to engaging architectural/engineering services.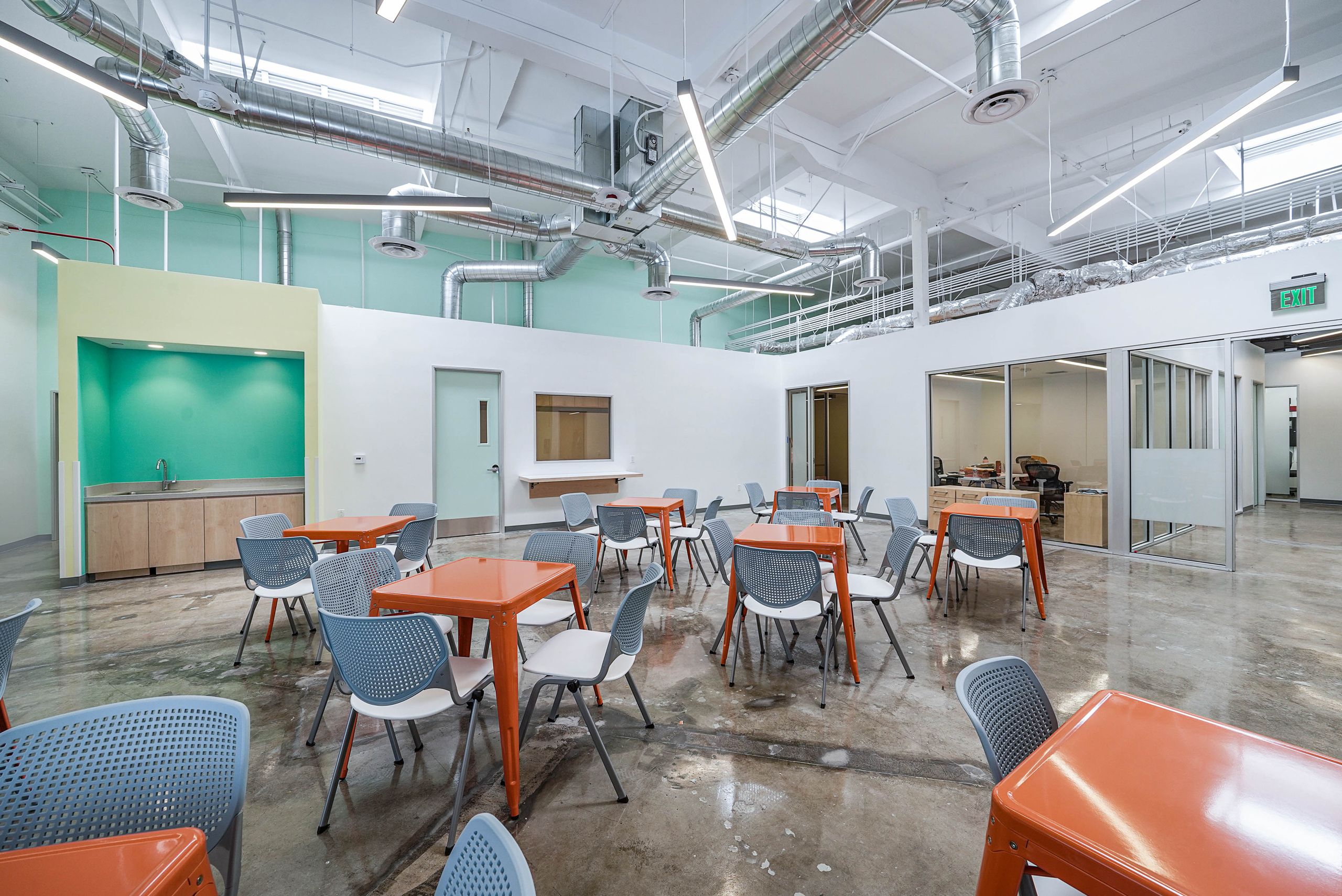 Pre-Development
A key component of all projects, the DAECO team has ample experience in evaluating and planning to develop housing interventions. We use our knowledge base to guide our clients in identifying suitable sites for target populations. The DAECO team conducts a feasibility evaluation, develops a schematic design with program needs in mind and produce a Site Assessment with a cost projection.
Project Management
At DAECO, we approach projects with a "measure twice, cut once" philosophy. We pride ourselves on guiding our clients through the complicated spaces of development and construction in the landscape of homelessness. The DAECO Project Management team is detailed-oriented and consistently monitors the 3 key aspects of all projects: cost, schedule and scope of work.
Transition to Occupancy
A critical point in all projects, DAECO takes a hands-on approach in ensuring initial occupancy and program commencement by a non-profit operator is efficient and streamlined. Our expertise informs our process therefore we anticipate issues effectively so that Operators can take site possession and focus on clients.